Home
Details

Written by

Stacy

Category: Uncategorised
Hits: 361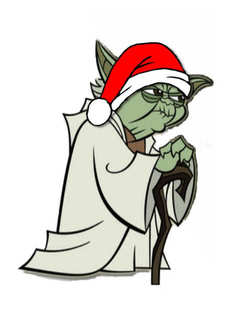 Hey guys!

As we begin the holiday season, we enter the phase where everyone is too busy to game.  So as normal, we expect our gaming to take a break until after the first of the year.  We hope everyone has a safe and happy set of holidays over the next two months.

That being said, in recent years we have started a tradition of a gift exchange and holiday gift exchange.  So here is where I need your help:  We need to decide what we want to do for the gift exchange.  So I am going to list some questions I need you to think about then visit HERE to post your answers.  If you do not have access to post on the site, please send an email to me  with your answers (or you can call or text me at 304-2510.

What I need you to think about:
When are you available on a Saturday either afternoon or evening for the party?

Pick which of the following you prefer for the gift exchange:

The traditional gift exchange --bring a gift valued between 10-15$, wrapped.  We pick numbers and someone grabs a gift and opens it.  The next in order can either steal or take their own gift....and so on and so on.

 Similar to above gift wise, but we each start with our own gift then each person pulls a "exchange gifts if you..." kind of thing.  There are between 12 and 15 exchanges in the versions I have found.

 

We play one where everyone exchanges gifts while a poem/story is read containing lots of "Right" and "left" that direct which way things are passed.

 

Instead of buying a generic gift, we purchase gifts for someone specific in the same price range in more of a "Secret Santa" and less of a "White Elephant".  We can use a questionnaire if someone feels they need more info on people.

If possible -- I need responses BEFORE THANKSGIVING!!!!!

Thanks guys!